As the new year gets underway, the possibilities for the future seem endless. If you're a 2019 bride, this is especially true for you! When it comes to finding wedding inspiration, the options truly are endless—so let some of our favorite wedding trends for 2019 lead the way to making sure your day is perfect for the two of you!
Edible Artistic Displays
We did see some of this trend in 2018, but this year we expect to see a lot more of it. Couples are turning their wedding catering into art that treats guests to delicious food that is visually striking as well.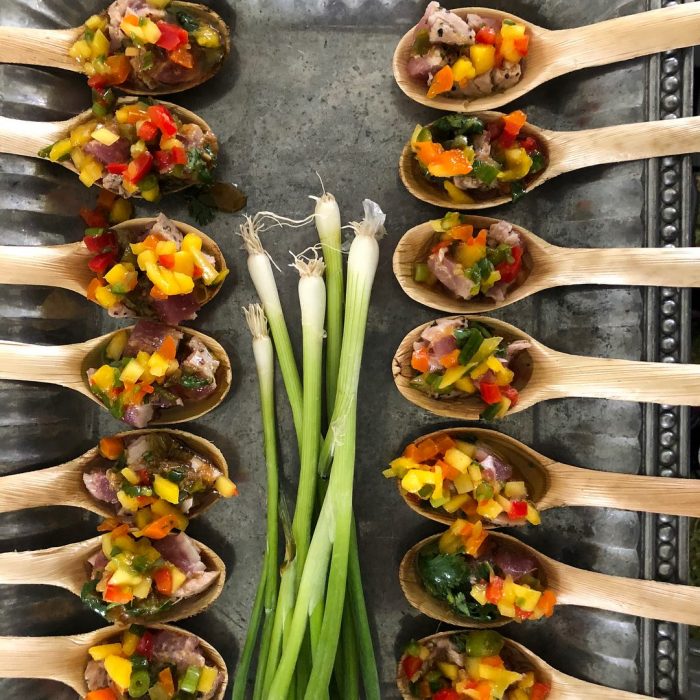 Grazing Tables
In 2019, guests can look forward to snacking, as many brides and grooms have decided to feature grazing tables at their receptions. These tables will be filled with different breads, meats, fruits, chocolates, cheeses and more. Just the fuel your guests will need to stay on the dance floor all night long!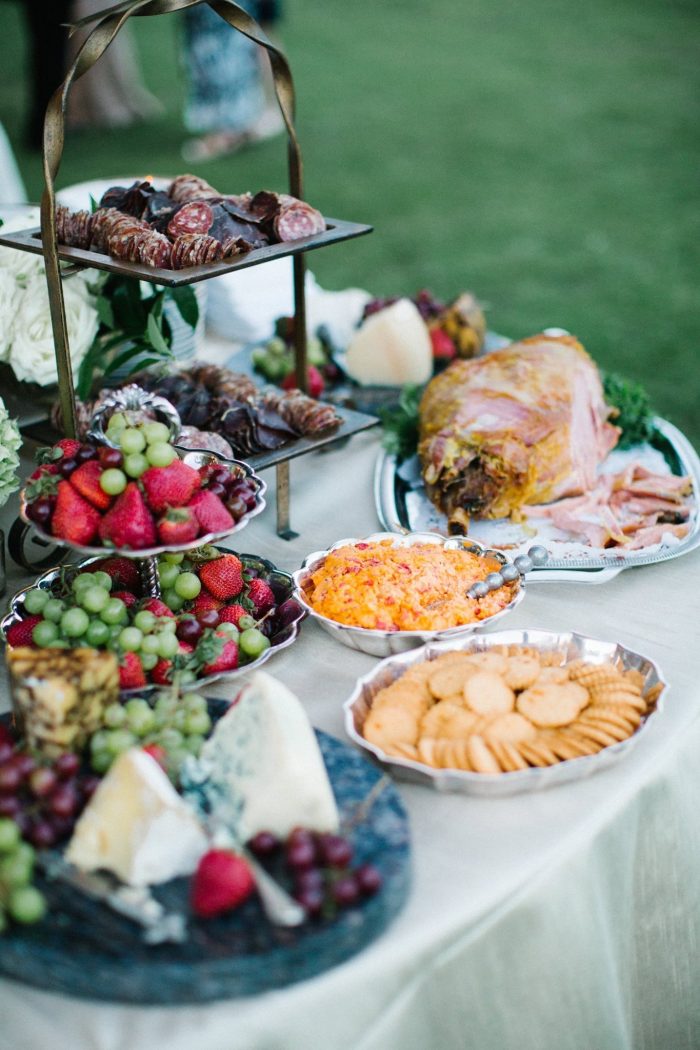 Edible Wedding Favors
Giving guests a treat to take home is a 'sweet' gift. Ideas to consider are artisan olive oil, homemade jams and jellies, or a special blend of spices – to name a few.
Interactive Food Stations
Get ready for even more custom creations from interactive food stations in 2019. Many couples are veering away from the traditional wedding buffet for a more memorable option. This includes more and more tapas-style serving, or small plates where a station attendant makes a plate for guests. Couples are also coordinating a specialty drink at these food stations, like champagne at the raw seafood bar and margaritas at the taco station.
Luxurious and Textured Fabrics
Couples are putting more thought into the fabrics used at their big day – everything from table cloths and napkins to bridesmaids' dresses and decorative draping. We expect to see more luxurious and textual fabrics in 2019 weddings. For example, velvet linens add a warm and cozy feel to any atmosphere, so it's no wonder that brides in the Fall and Winter of 2019 will be incorporating this fabric into their special day.
One Location for Ceremony and Reception
In the past we have seen the wedding ceremony in one location and the reception at another. In 2019, there is a growing trend of couples opting to have both in the same locale. Not only is this easier for wedding guests, their "wedding feels" won't have to be interrupted to travel from one location to the next.
Getting Creative with Cocktails
Couples are getting creative with cocktails – welcoming guests with an unexpected celebratory cocktail prior to the ceremony. The trend continues with unique cocktail lounging furniture including things like grandmother's coveted antique furniture, laid back rattan or even outdoor furniture. This mix of eclectic pieces creates unique and comfortable seating spaces for guests.
Bringing Nature In
In 2019, we expect to see a lot of couples opt for décor that brings the outdoor in – lots of beautiful greenery and elements of rustic charm.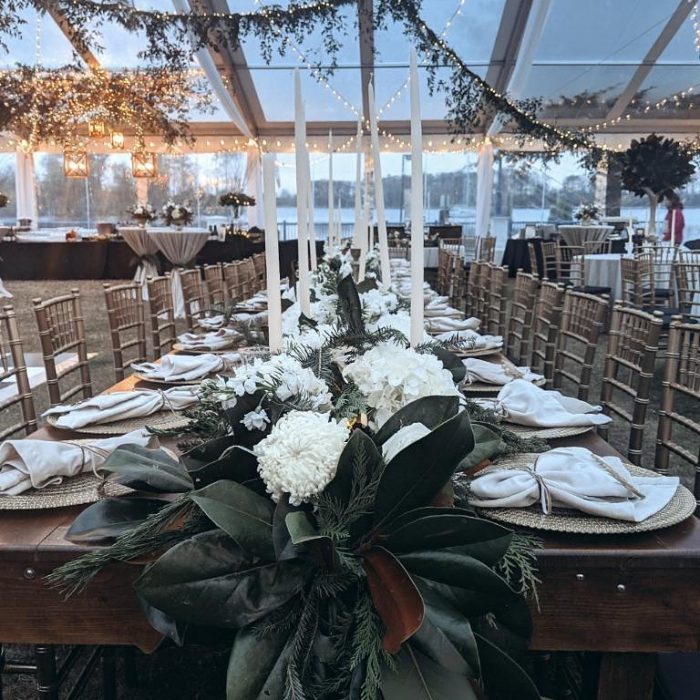 Are you ready to plan, or put the finishing touches on, your 2019 wedding? At Scarborough Fare Catering in Greenville, NC we help couples to create their perfect day – including everything from the food, linens, tables and more. We look forward to working with you this year!
Article Provided By: Allison Thomas
---