Themed weddings are definitely trending! We're not just talking about rustic or elegant, we're talking about themes that really surprise guests and are incorporated in every aspect of the wedding. More and more couples are thinking outside of the box for their big day. After all, you usually only plan one wedding in your lifetime, so why not have fun with it! A themed wedding can infuse interesting color, flavor, texture and excite the senses. A themed wedding is something you and guests will remember for a lifetime. But, above all else the theme you choose should reflect your true personality as a couple. That's what makes a them truly special.
If you love the idea of a themed wedding, but aren't sure what it should be, here are a few questions to ask yourself that may spark an idea as unique as you and your fiancé.
Where did you two first meet?
How and where did he propose?
Do you have any favorite cities or countries the two of you have visited together?
What activities do you love doing together?
What are some of your favorite things as a couple? (Food, movies, drinks, art, etc.)
Are there any catchphrases that you've invented over the course of your relationship?
Once you've decided on a theme, you'll need to think about how you're going to pull it off. You want your guests to feel immersed in the theme, so when making wedding planning decisions, keep this in mind.
The Venue
Make sure to choose a venue that can accommodate the ambiance you want to create! If your theme involves outdoors, you'll want to make sure the venue can provide you outdoor spaces.
The Colors
The colors are, in a way, the backbone of your theme. Make sure that you choose wedding colors that go well with your theme. For example, if you're going for a nautical feel, neutrals and navy are a great choice. If you're thinking more of a Great Gatsby, glamorous theme, golds and deep reds are a perfect fit!
The Florals
Just like with the colors, the florals you choose to use can support your theme as well!
The Food
Many people don't think about taking their wedding theme to the next level with food! But this is a great way to surprise guests! Offer food items and beverages that incorporate your wedding theme. For example, if your theme is Upscale Fiesta, think about serving margaritas at cocktail hour and offering guest passed hors d'oeuvres of delicious empanadas.
The team at Scarborough Fare Catering will work with you to execute your wedding theme perfectly! We'll help with everything from seating, linens, cocktails and of course, the food!
Check out photos from a Moroccan-themed wedding we recently catered! We are in love with all the beautiful colors and textures!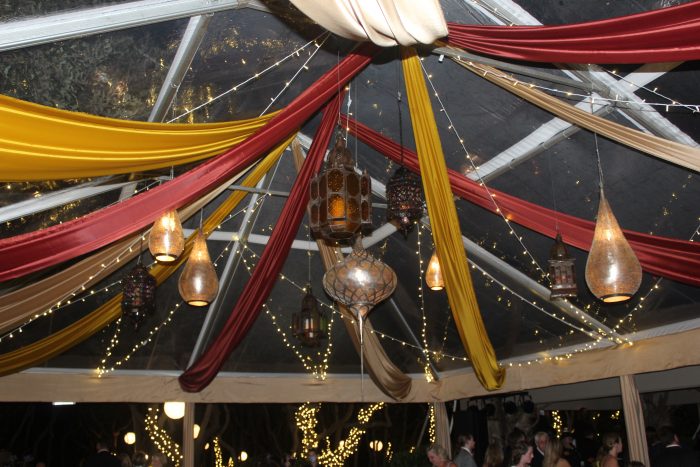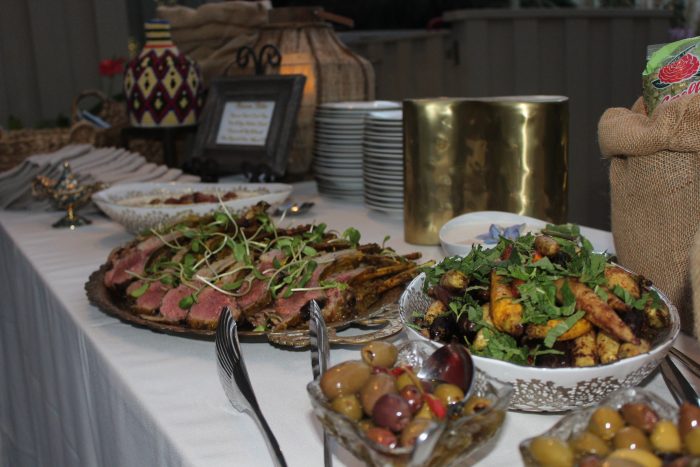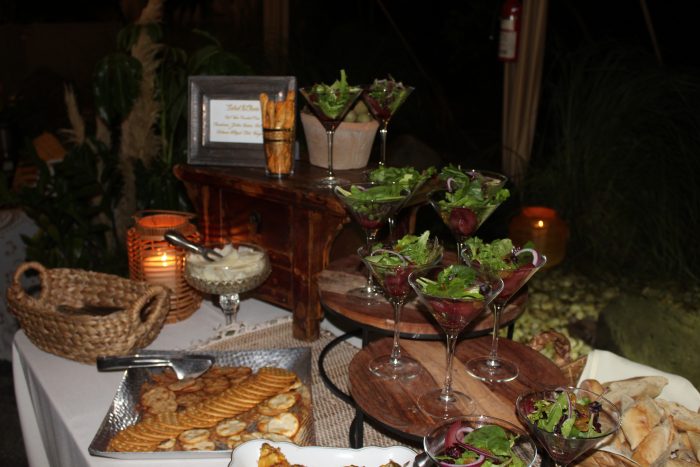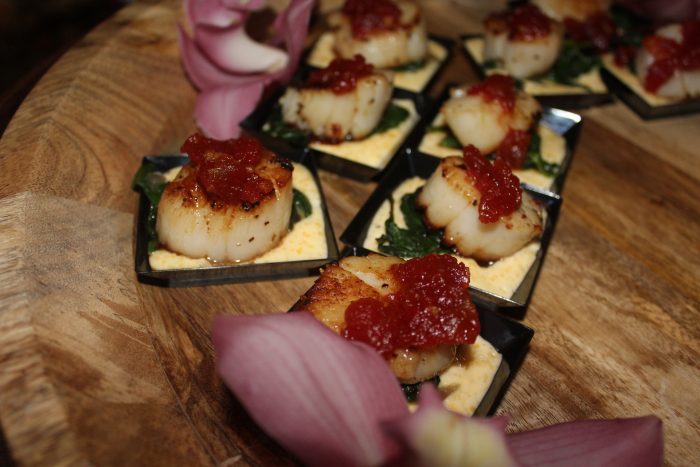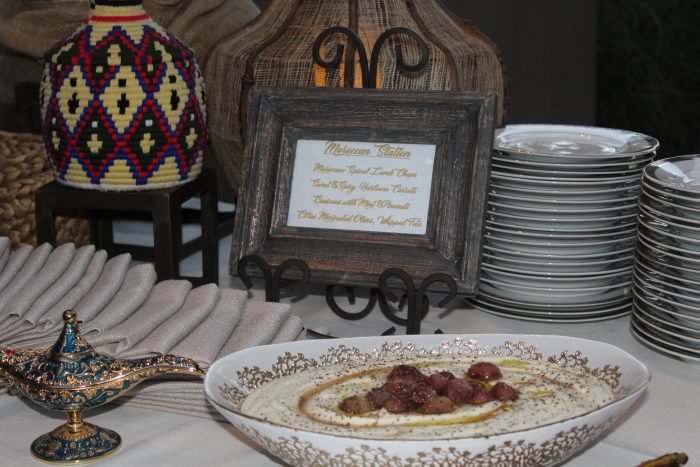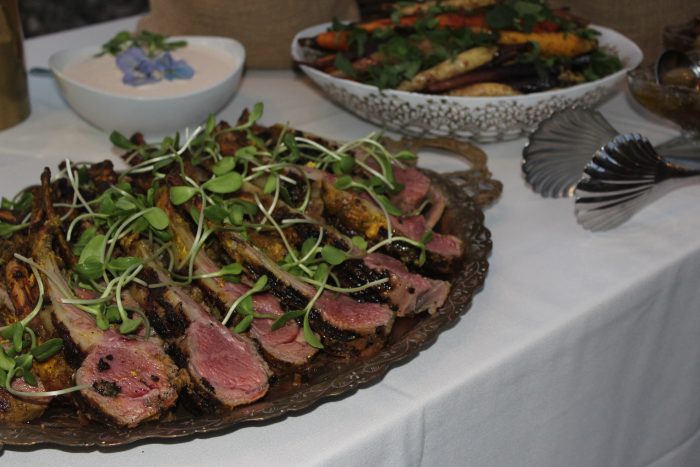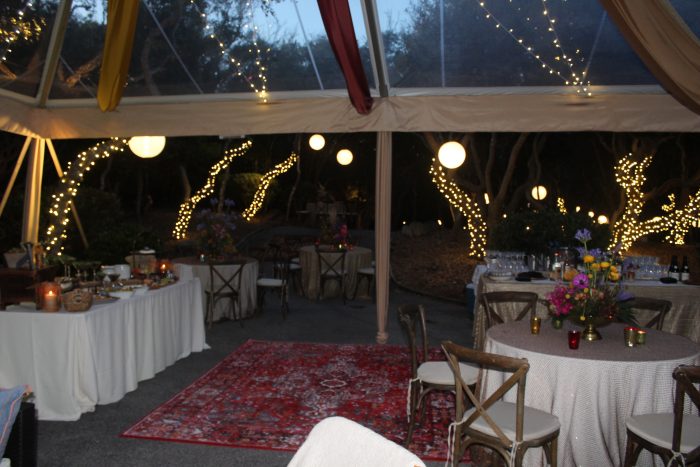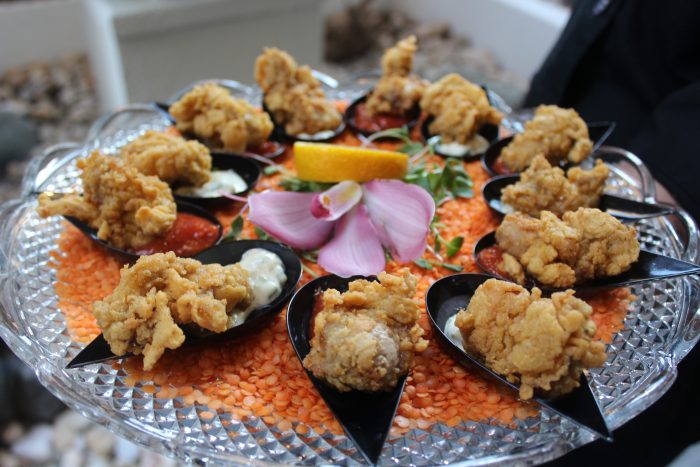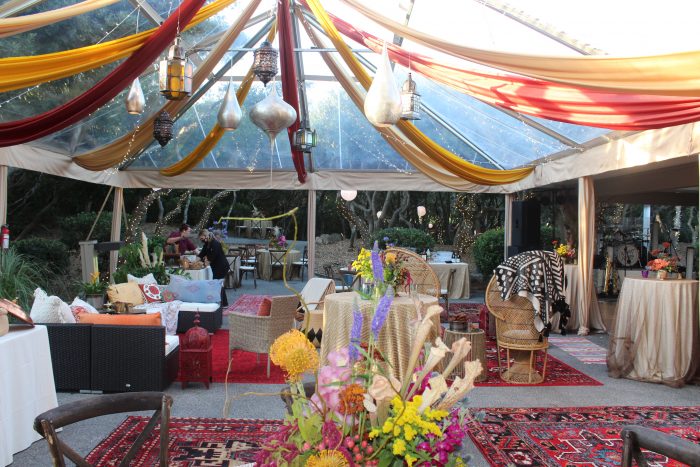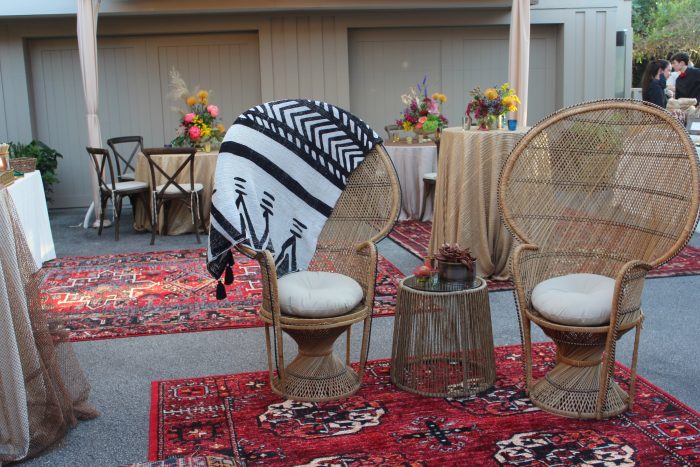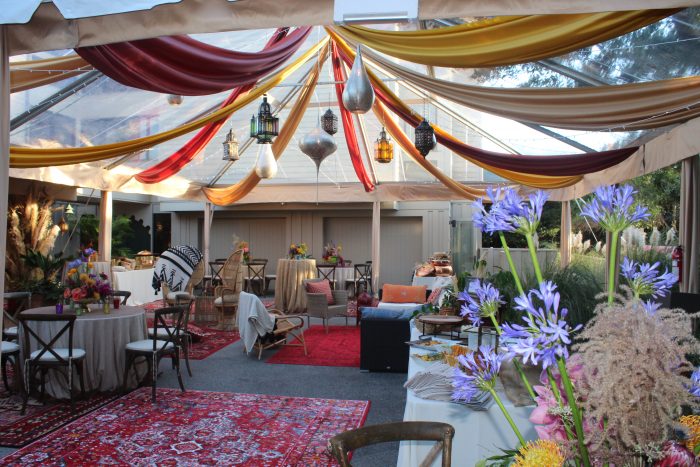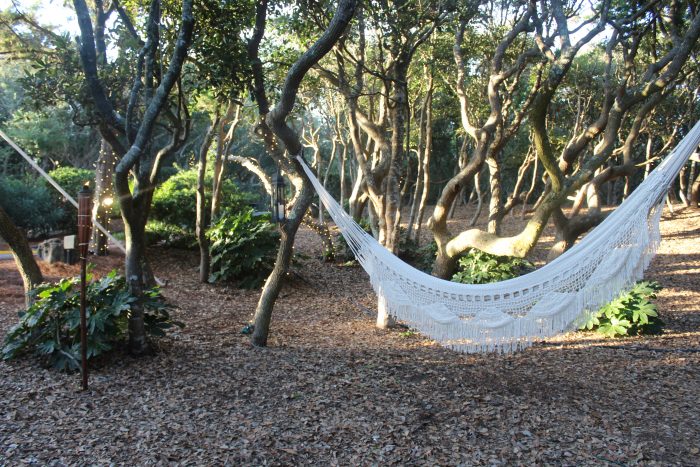 Article Provided By: Allison Thomas
---