Your wedding ceremony is special – you and your spouse will cherish the memory forever. But, let's face it, your guests will remember the reception. After all, it is probably what they are looking forward to the most. Who doesn't love to eat, drink and dance?
So, how do you go about planning such a fun and memorable shindig? Here are few secrets to a fun reception that will have your guests smiling and talking about it long after the last dance and sparkler send off.
1. Serve Great Food
Obviously, we have to put this secret first. Well, maybe it isn't that much of a secret – it's basically "Wedding Planning 101". Great food makes for happy guests. After all, the saying is "Something old, something new, something borrowed… and great food" right? Nothing will ruin a wedding reception for guests like a rumbling stomach.
Action food stations are very popular and allow guests to see a dish being prepared or in the final stages of preparation right in front of them – like our seared scallop station with browned butter and creamy sage sauce. Or, consider small plate food stations that will allow guests to move around the reception area visiting stations that offer a small and cohesive dish. Ideas include a lump crab cake stack with fried green tomato, remoulade and tomato jam, or an herb crusted lamb chop with zucchini and couscous salad and herb gremolata. Your guests will enjoy seeing and tasting all their options.
Late night snacks are all the rage, especially if your guests are going to dance the night away. They add a surprise near the end of your reception and also help those who may have enjoyed a few too many libations. We love ice cream shooters with cookies, chicken and waffles, and Nathan's mini hot dogs with waffle fries!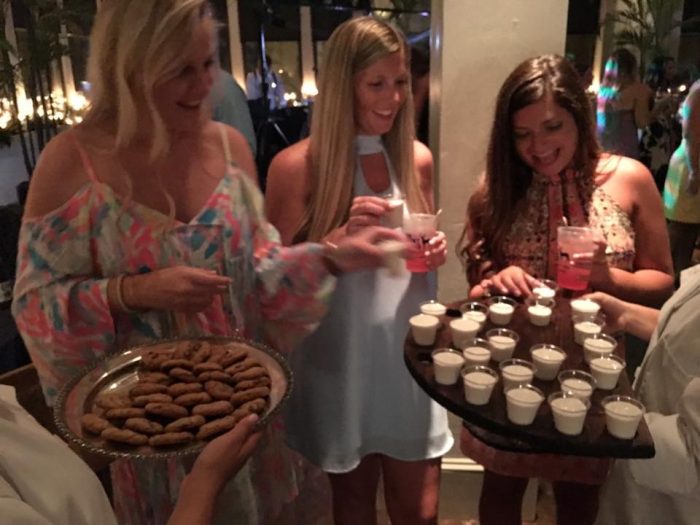 2. Stock the Bar
If you know your guests are the partying kind, make sure you stock up the bar. You surely do not want to run out of booze at your reception. Make sure that you have a good variety and options for your guests. Think about what your guests like. Are they beer drinkers? Wine connoisseurs? Or, more of a cocktail crowd? Knowing what your guests prefer to drink can help you decide on options and quantity.
Signature cocktails are always a fun and nice surprise for guests. Our favorite summer signature cocktail is a refreshing blend of cucumbers, fresh lime, vodka, elderflower liqueur, and club soda. It's delicious! A signature cocktail is also a great opportunity for you and your new spouse to showcase who you are as a couple with a specialty drink. Maybe it's a classic margarita that pays homage to your first date at a Mexican restaurant, or his favorite – Jack and Coke.
We all know no guest wants to have to wait in line at the bar. Consider a roaming champagne cart, offering sparkling wines like champagne, cava, prosecco, brut rosé with lovely mix-ins like fruit, fresh herbs, bitters, and liqueurs. We just love this idea!
Mocktails and other beverage options are also a nice, fun surprise for guests that may not enjoy an alcoholic beverage – like a kombucha station or infused water station.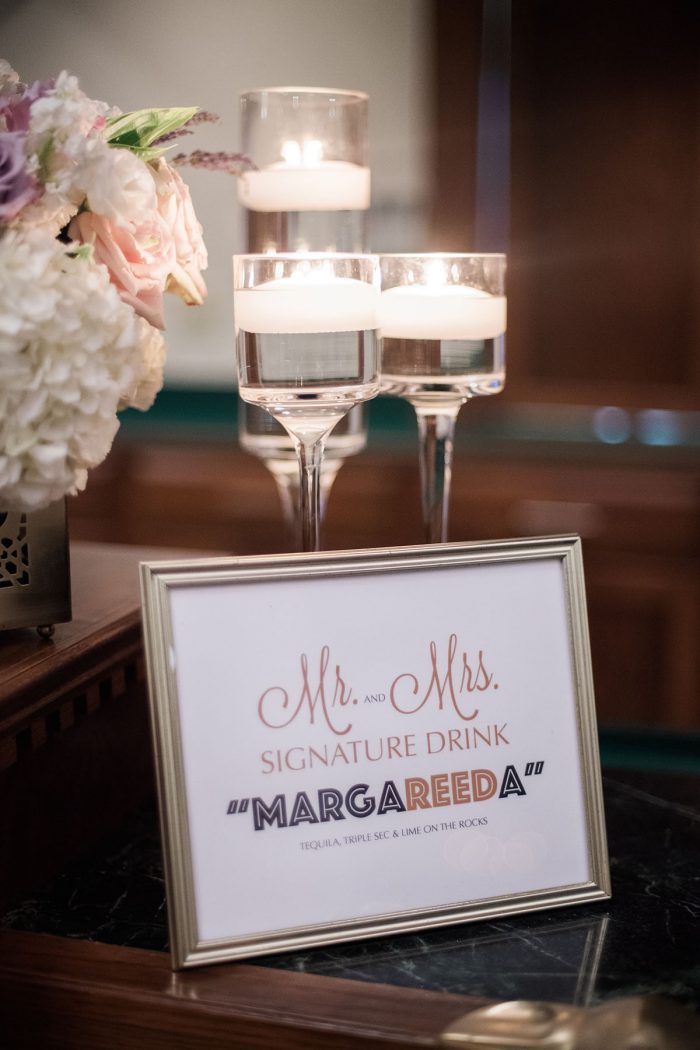 3. Entertain and Surprise
Professional entertainers can bring your reception to life. Choose wedding entertainment that reflects both you and your new spouse's personalities. For example, if you both love oldies music, hire a band that covers those songs.
Surprise your wedding guests with unexpected favors. Here's an idea, have a basket of flip flops near the dance floor. This nice surprise will encourage your guests to dance all night long – and they won't have aching feet. Or, if you're having a wedding on a holiday, like New Year's Eve, surprise your guests with hats, glow sticks and noise makers! These small touches will make your reception unforgettable.
4. Think Out the Set Up
One of the least obvious secrets to a fun reception is movement. The best parties are set up in a way that encourages lots of dancing, mingling, snacking and drinking. Divide your reception space into distinct areas for all of these. Have an open dance floor in front of the stage, easy access to the bar and a lounging area where guests can chat. Consider arranging cocktail tables near the bar, or setting up couches, chairs and other furniture to create stylish and cozy seating.
One thing we tell couples and their families is that if they care about the people they are inviting to the wedding and reception, they will want to give them great hospitality and feed them well. That's where we come in – it's all about food, booze and entertainment. At Scarborough Fare Catering in Greenville, NC, unforgettable receptions are our specialty! We work with couples to make sure that guests (and their bellies) have a blast celebrating your marriage. Contact us today to start planning your perfect day. We have even more secrets to share!
Article Provided By: Allison Thomas
---