Having a buffet or food stations at your wedding is a great way to create a relaxed environment and to encourage interaction. There is nothing worse than a buffet line that snakes all the way to the dance floor. It is so important to work with your caterer to create a free-flowing layout that allows everyone to move through your venue easily. Scarborough Fare Catering has mastered the buffet! We love working with couples to figure out the best way to incorporate a buffet or food stations at their venue. Here are just a few of our many tips to ensure that the meal runs smoothly and efficiently.
1. Have multiple entry points to the buffet.
This is an especially great tip if you plan on having a large wedding. Set up duplicate buffets to accommodate guests, avoid lines and create smooth flow throughout the event space. Our catering team will have staff at each buffet line serving and helping direct guests!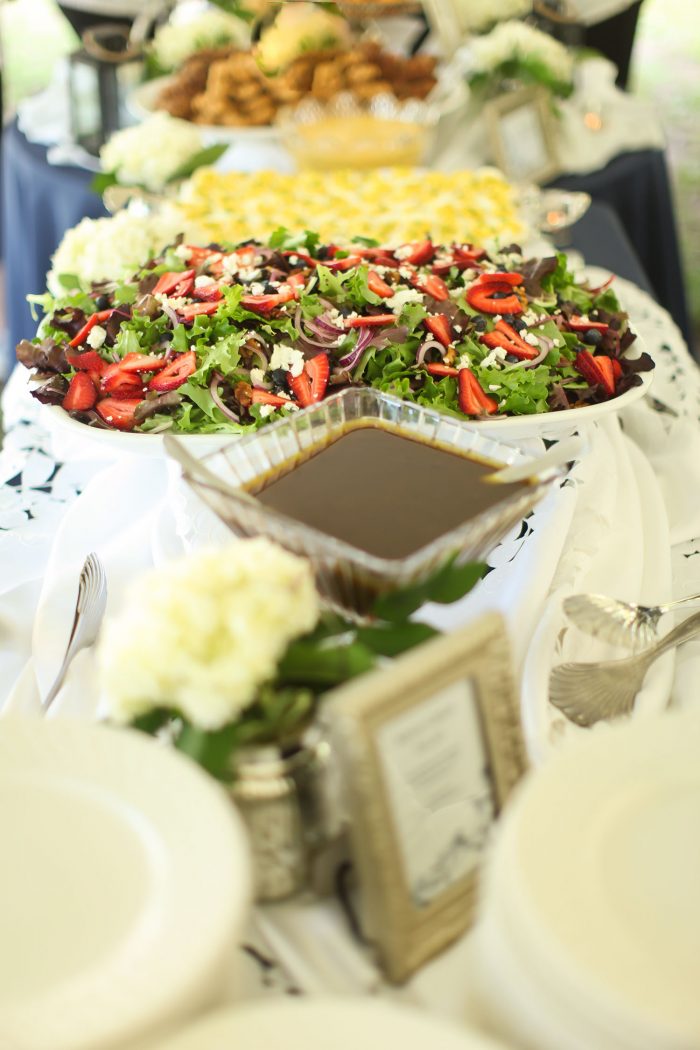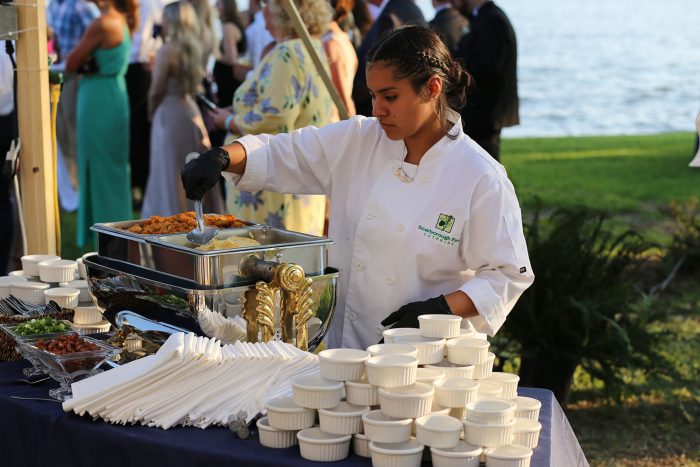 2. Serve drinks in an area away from the buffet.
The bar is usually a popular spot at any wedding reception. The bar should be placed far enough from the food to prevent congestion. The bar should also be placed away from the main entrance to prevent a bottleneck.
3. Replenish food so it's hot throughout the night.
With any crowd some guests want to socialize before eating thus it can take a while for everyone to get through the buffet line. Scarborough Fare's catering team will make sure that food is refreshed and hot for each guest – so no worries! Scarborough Fare stands apart from the competition with our onsite cooking. Guest will be served freshly fried oysters or flat iron steak that moves from the grill to the carving board in a matter of minutes. If you opt for food stations, guests can have small plates prepared right in front of them. It doesn't get any fresher than Scarborough Fare Catering's cooking and serving methods!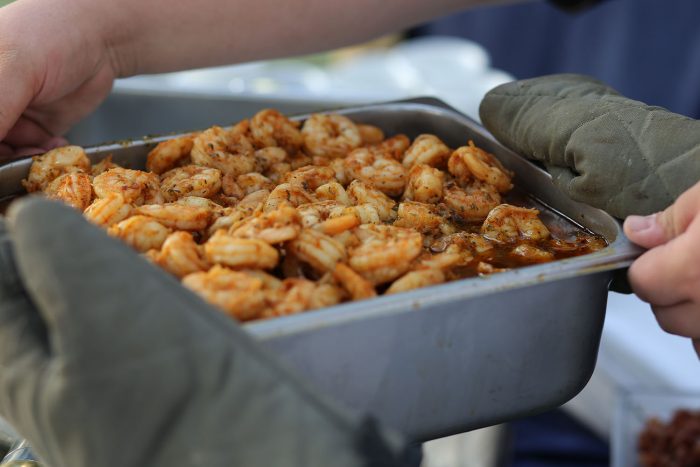 4. Identify food with menu cards.
It is a special opportunity to show your creativity and enthusiasm for your reception food and beverages. We see all sorts of gorgeous menu displays from large chalkboard menus to chic hand painted station cards. This will move guests through the line faster, as you won't have guests lingering over certain dishes trying to figure out what is being served.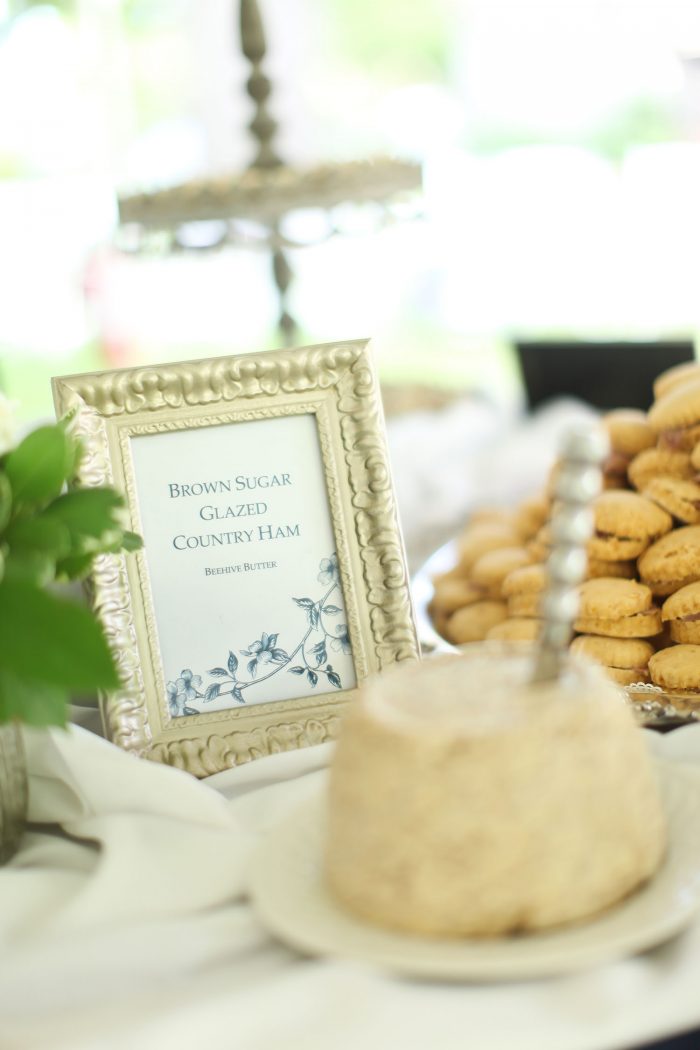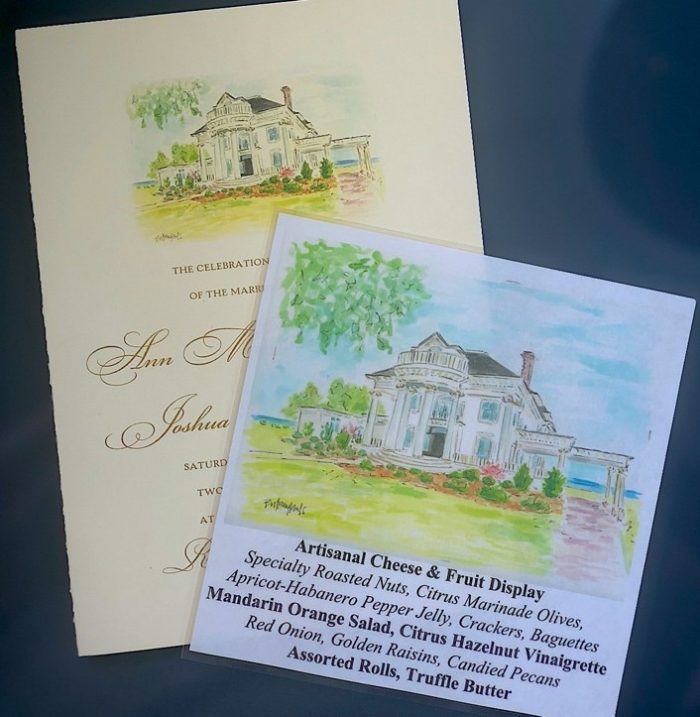 5. Keep dinner plates at (or near) the buffet table.
At larger events you might not have a seat for all of your guests. Having dinner plates convenient for guests to grab will help them quickly serve themselves. However, have flatware, chargers, napkins and glassware at tables to define guest seating. Having silverware already placed at guests' tables will speed the line up too!
While all of these tips are great, the logistics of setting up a buffet isn't something our brides and grooms have to worry about! Scarborough Fare Catering handles it all! We'll make sure your wedding buffet is efficient and delicious! Contact us today to start planning your wedding reception meal.
Article Provided By: Allison Thomas
---